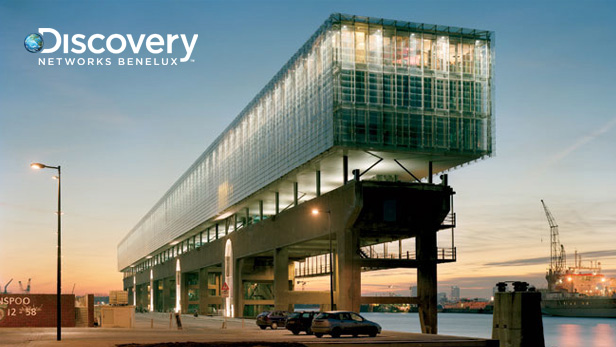 Discovery Communications will establish a European operational headquarter for its pay-TV channels in the Netherlands.
As a result of the UK's plan to leave the European Union – known as the Brexit – the broadcaster has applied for EU licences for its pay-TV portfolio throughout Europe in the Netherlands.
Discovery has been based in the Netherlands since 1989, when the company launched its first TV channel in the country, Discovery Channel. Discovery's brand portfolio in the Netherlands consists of eight channels, including Discovery, TLC, ID and Eurosport.
"This decision ensures continuity of our services for the viewer across Europe. This change means that a number of new roles will be created in Amsterdam and a number of roles will move from London to Amsterdam," the company said in a statement
JB Perrette, President and CEO Discovery International: "The Dutch government and regulators have been a great partner in our discussions with them regarding our EU-pay-TV portfolio. They have shown a tremendous commitment and understanding of our business needs. They have also created the right stability and conditions for us to create a dynamic content and creative hub that meets Europe's needs and wishes. I would like to thank them for the pleasant cooperation throughout this process."
Kasia Kieli, President and CEO Discovery EMEA: "We have had an important base in the Netherlands for many years with our office in Amsterdam. It is a dynamic market and I look forward to further deepening our relationship with the Netherlands by establishing an operational pay-TV head office for our European channels."
"Discovery is retaining a large hub in the UK and has renewed on a long term the lease for its main London office in West London, which houses more than 1,000 people," the broadcaster added in a statement. Discovery is retaining UK licences for its 16 channels in the country, and holds stakes in UKTV, All3 Media Group and Play Sports Group.
Discovery follows other international broadcasters, who are moving their European operators away from London, including Turner Broadcasting System and NBC Universal. The BBC is in talks with Irish and Dutch authorities to obtain broadcast licences for its international services. WarnerMedia is reportedly talking to German media authorities, while Sony Pictures Television will also need to find a new home for its European channels.
Viacom International Media Networks has obtained licences in The Netherlands for its bouquet of channels aimed at France and Denmark.
21st Century Fox has always held licences for National Geographic Channel and Nat Geo Wild in Spain, as well as the Dutch language versions of Fox and National Geographic Channel intended for Flanders, the Dutch speaking part of Belgium. Viceland is using a Dutch licence for its Dutch and Belgian (Dutch language) channels.